In the example below the colors in this photo were altered to create an image more compatible with the color themes of a planned promotional piece. (Photography not by FGL)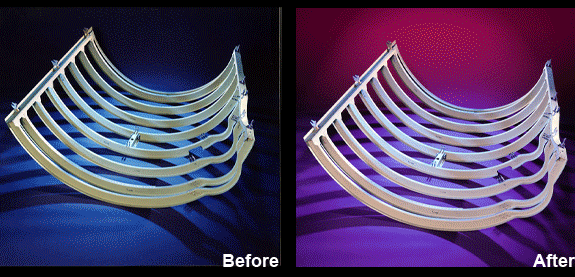 Here the images were color corrected and combined to create the desired scene.
This aircraft was photographed in front of an unpleasing background, the image was retouched and a new backdrop was inserted.

All images Copyright © 2009, 2010 FGL & Associates, All Rights Reserved.
FGL & Associates
180 South Terrace Suite 200, Boonton, NJ 07005
phone: (973) 335-0074 fax: (973) 334-1349